African Shea Butter
Natural Lotion for Hand & Body
Mango
African Shea Butter is made from the nut of the African Shea Tree. It contains a rich amount of unremovable fatty acid which renders. This fatty acid is crucial to rejuvenating and moisturizing the skin. Shea Butter provides all the essential vitamins needed to make skin look and feel smoother, softer and most importantly, healthier. Its therapeutic properties protect skin from wind, cold, sun and it helps heal wounds faster. Shea Butter stimulate scellular activity, fights the effects of aging and repair rough damaged skin.
Available Sizes
12 oz 8 oz 4 oz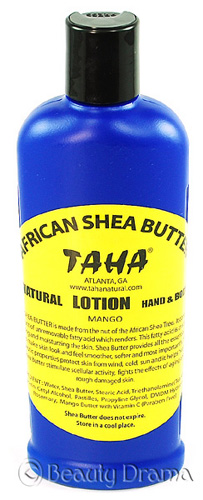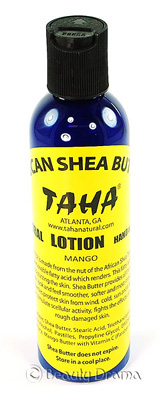 Ingredients
Water, Shea Butter, Stearic Acid, Triethanolamine (Tea 90%), Glycerin, Cetyl Alcohol, Pastilles, Propyline Glycol, DMDM Hydration, Rosemary, Lemon Grass & Tea Tree Essential Oil with Vitamin D (Paraben Free)
Shea Butter does not expire.
Store in a cool place.