Exfoliating Soap
Slough away patches of rough dry skin and illuminates your skin with...
This particular soap contains Apricot seed powder to slough away patches of rough dry skin. It cleans and evens out your complexion. Removing the though upper layer of aged cells at the surface enables the skin to benefit more from our other complementary beauty care products.
Size: 7.04 oz.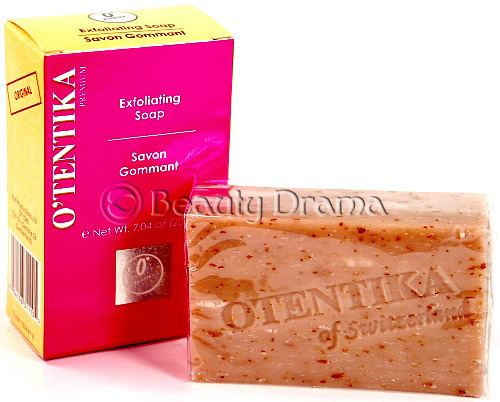 Directions:
Ingredients: Apricot seed powder; Sodium Tallowate; Sodium cocoatep Aqua (Water); Glycerin; Parfum (Fragrance); Sodium chloride; Tetrasodium Etidronate; Tetrasodium EDTA; Titanium dioxide.