MODEL MODEL Cocktail Wig Swizzle
Equipped with a Drawstring for Dual Function as a Half Wig or Ponytail
Name:Swizzle
Introducing Glances' Cocktail Wig Collection, another delicious collection dedicated to make you look fabulous. Now with the double combed and ponytail drawstring features, Glances allows you to change it up whenever you want and however you want it. Find the perfect look for you in our collection and remember, Glance, a hair that dazzles.
Now double combed and equipped with a drawstring. There's so many ways to express "beautiful," and we just keep them coming.
100% Kanekalon | Toyokalon
Flame retardant fiber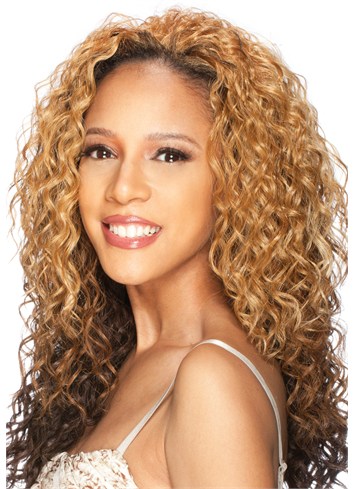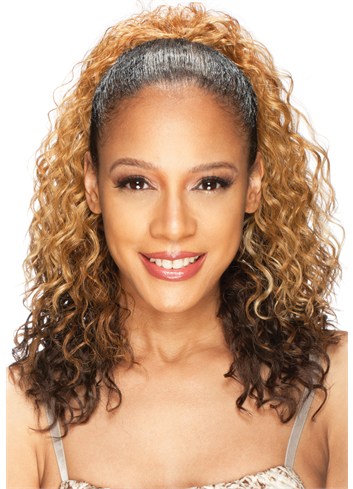 CARING INSTRUCTION
Do not use hot curler at regular setting.

This fiber can only be curled at 175°F ~ 200°F

To maintain fresh look, lightly apply oil sheen or wig conditioner.
WASHING INSTRUCTION
Since this wig is designed using synthetic fibers, extra sensitive care must be taken to avoid tangling or ruining the curl pattern. Follow these instructions for best results:
Do not totally immerse your wig into water. Mist the hair with a spray bottle to dampen the hair.

Apply shampoo to your hands first. Then run your fingers through the wig using a vertical motion, pulling the shampoo out through the ends of the hair.

Rinse the shampoo using a spray bottle or spray hose.

Use a towel to blot out the excess water.

Shake out the curls.

Towel dry the wig on a wig stand or a mannequin head.