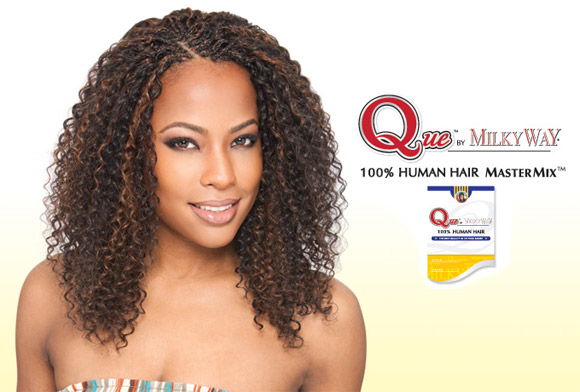 Style: Water Bulk 18"
100% Human Hair Mastermix
This hair product has been created by complementing 100% Human Hair with some of the most recently invented fibers. The smoothness and tangle-free traits of Human Hair is enhanced by resiliency & curl holding advantages of these fibers. This optimum combination, called 100% Human Hair MasterMix, gives this product more volume, manageability, and makes the curl last longer. 100% Human Hair MasterMix is only available through Shake-N-Go products. Percentage of human hair may vary according to its style requirements.
CARING INSTRUCTIONS
APPLYING: Before applying the bulk braiding hair, please be sure to wash your hair clean and dry it completely.
BALANCE: To ensure a balanced look, evenly distribute and braid the bulk braiding hair in sectional rows.
WASHING: When washing, use gently running water and do not rub vigorously.
HAIR CARE PRODUCT: To maintain fresh, curly & Wet look, lightly apply gel, mousse, or oil sheen of your choice.
COMBING: When combing, always comb bottom of hair first and work your way up to the root.
REMOVING: To remove the bulk braiding hair, always consult your professional beautician for the best and safest method.