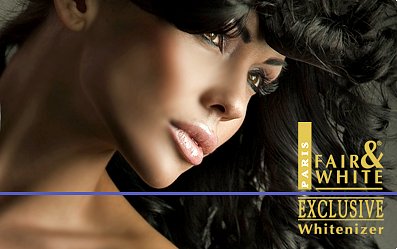 Fair & White Exclusive Gel Cream
Size: 1 fl.oz
Opaque and light textured fading gel formulated with powerful lightening properties to aggressively lighten dark spots, leaving skin with a healthy glow. Improves clarity and radiance with melanin blocking agent, Hydroquinone. Content: 30ml Normal/Oily Skin Directions Recommendation Apply a thin layer to affected areas on dry, cleansed skin, preferably at night. Gently massage into skin and let dry. Follow up with an SPF 25 or higher during and after brightening treatment.
Discover the advanced formula of the Exclusive Gel Cream. Its new complex offers an ultra-effective whitening system. As from day 7, your skin is smoother, clearer and beautiful.
Directions: Use morning and evening on a perfectly clean face.