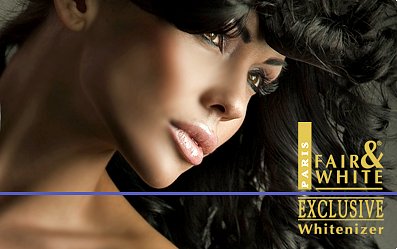 Fair & White Exclusive Gel Cream with Vitamin "C"
Size: 1 fl.oz
Improves clarity and radiance with melanin inhibitor, Hydroquinone. Heals, nourishes and firms skin, with anti-oxidant Vitamin "C". Brightens and protects against environmental pollutants, leaving skin looking healthy and radiant.
Based on a formulation richer in Vitamin C, this gel cream targets a more even complexion, and aims at progressively lightening spots and blemishes; the antioxidants in the Vitamin C will prevent breaking-out again and protect your skin against the damages from the enviroment.
Directions: Use morning and evening on a perfectly clean face.